The latest research from estate agent, Barrows and Forrester, has analysed the current state of the soap opera property market looking at current prices, price growth and who has enjoyed the biggest return.
Barrows and Forrester looked at 10 famous soap opera locations and found that on average the current cost of living in these famous on-screen locations is just £168,423; up 1.3% in the last year.
When it comes to the market as a whole, Eastenders has seen the most substantial uplift with an average house price increase of 2.3%, while Hollyoaks is the next best soap location with a 1.8% uplift, followed by Emmerdale (1.6%)
Barrows and Forrester also looked at the longest-serving characters in each soap and how their property has performed since they first hit our screens.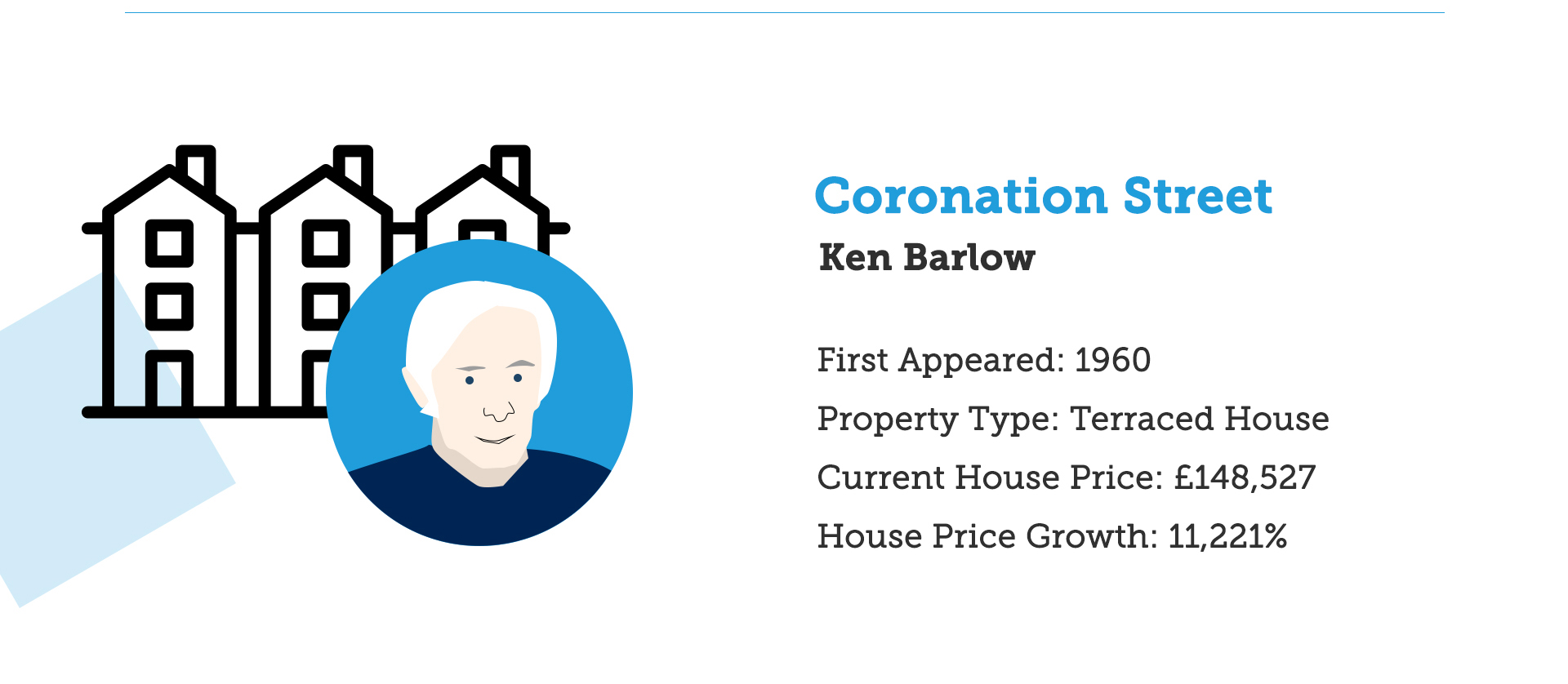 While Ken Barlow may have sold his Corrie home to move to a retirement complex in March of this year, he remains on the show and the longest-serving British soap character. His Salford terraced home is valued at £148,527 today. While he may have sold to daughter Tracy with a discount, the property has increased by 11,221% since he purchased it in 1960.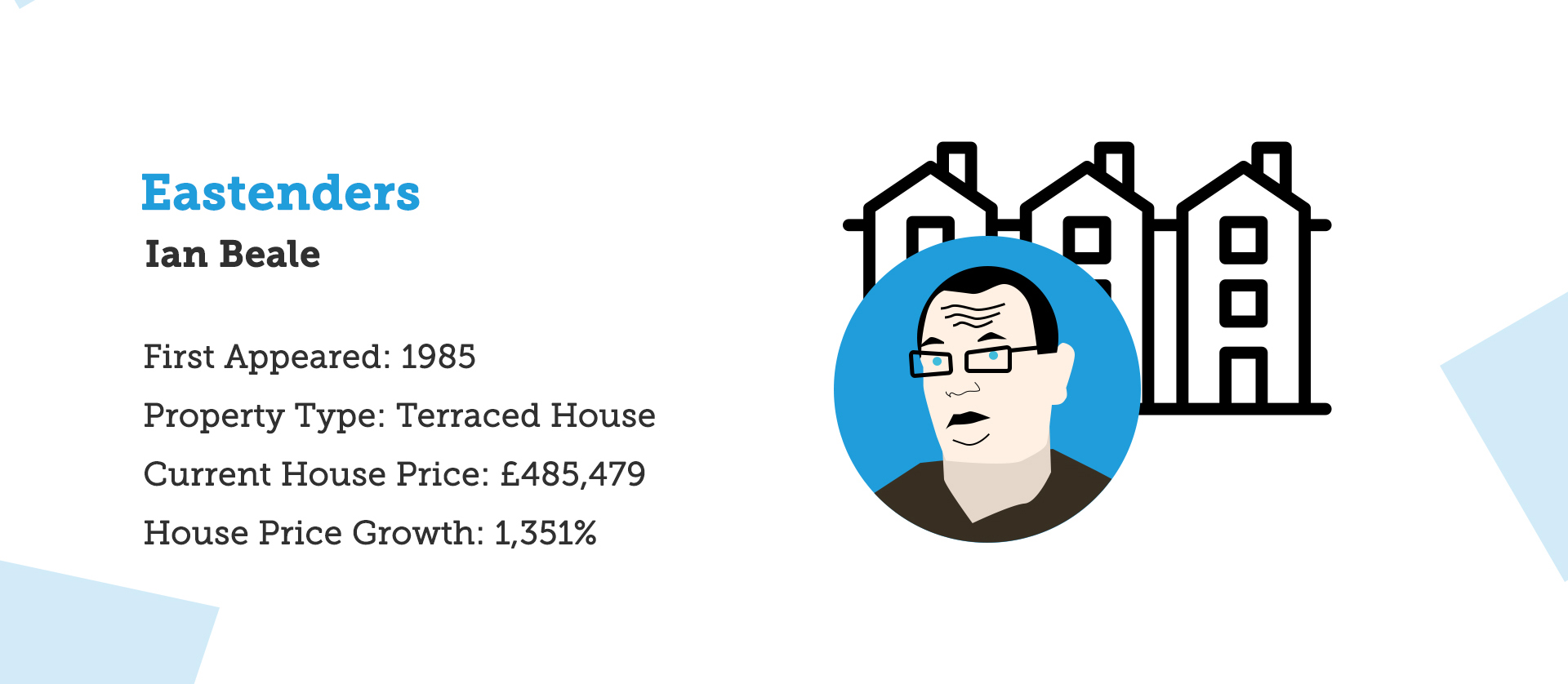 Eastender Ian Beale has seen the second most significant increase in his property's value. The terraced property would have set him back around £33,000 back in 1985. Today it's worth nearly half a million, an increase of 1,351% and the most expensive soap opera property.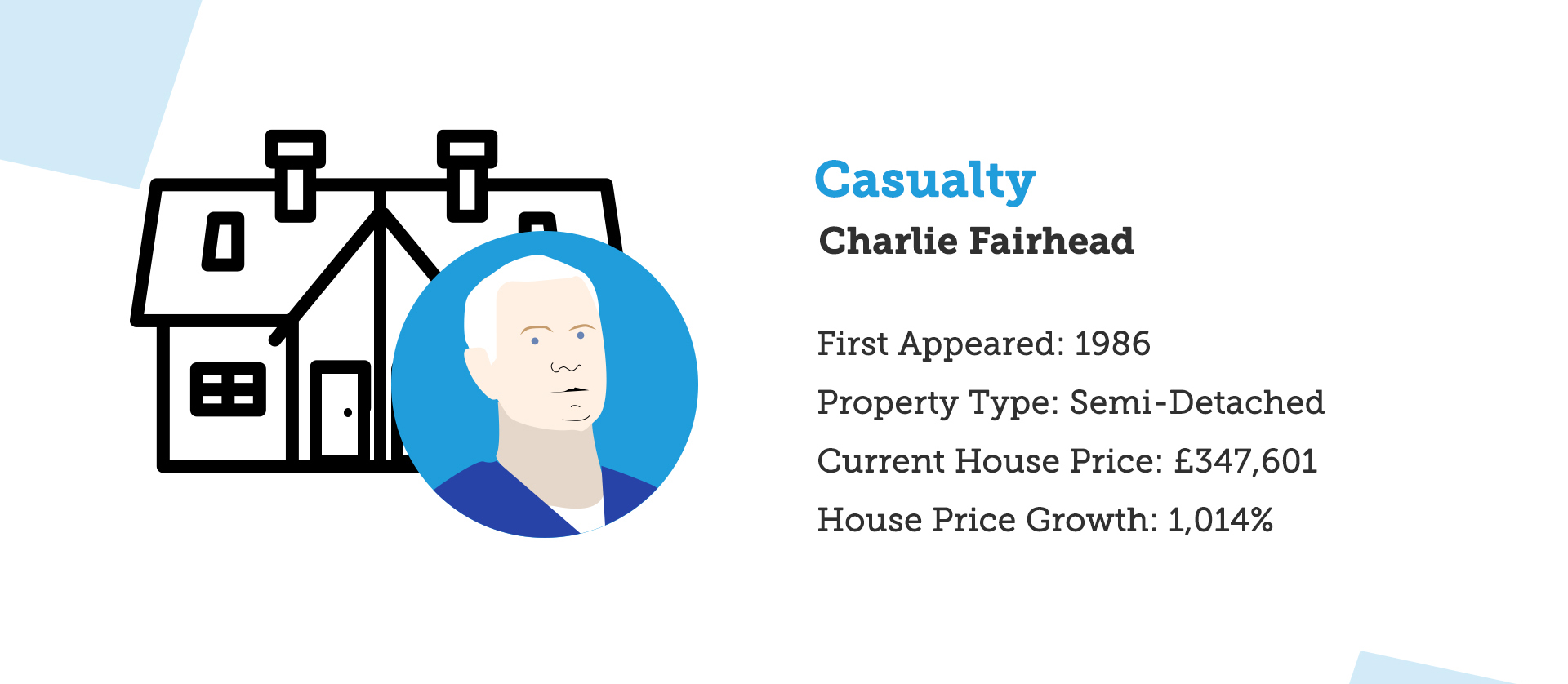 Charlie Fairhead's semi-detached home in Bristol would have cost him just over £30,000 back in 1986 when he first joined Casualty. Valued at £347,601 today, it's the second most expensive soap opera property on the market, having increased in value by 1,014%. Those looking to buy in the area are in line to save over £7,000 in stamp duty though.
Megan Harries' terraced home from Pobol y Cwm (724%), Eric Pollard's detached dwelling in Emmerdale (532%), Tony Hutchinson's semi-detached house from Hollyoaks (281%) and Bob O'Hara's home in River City (143%) have also seen considerable increases in price since they first appeared in their respective soaps.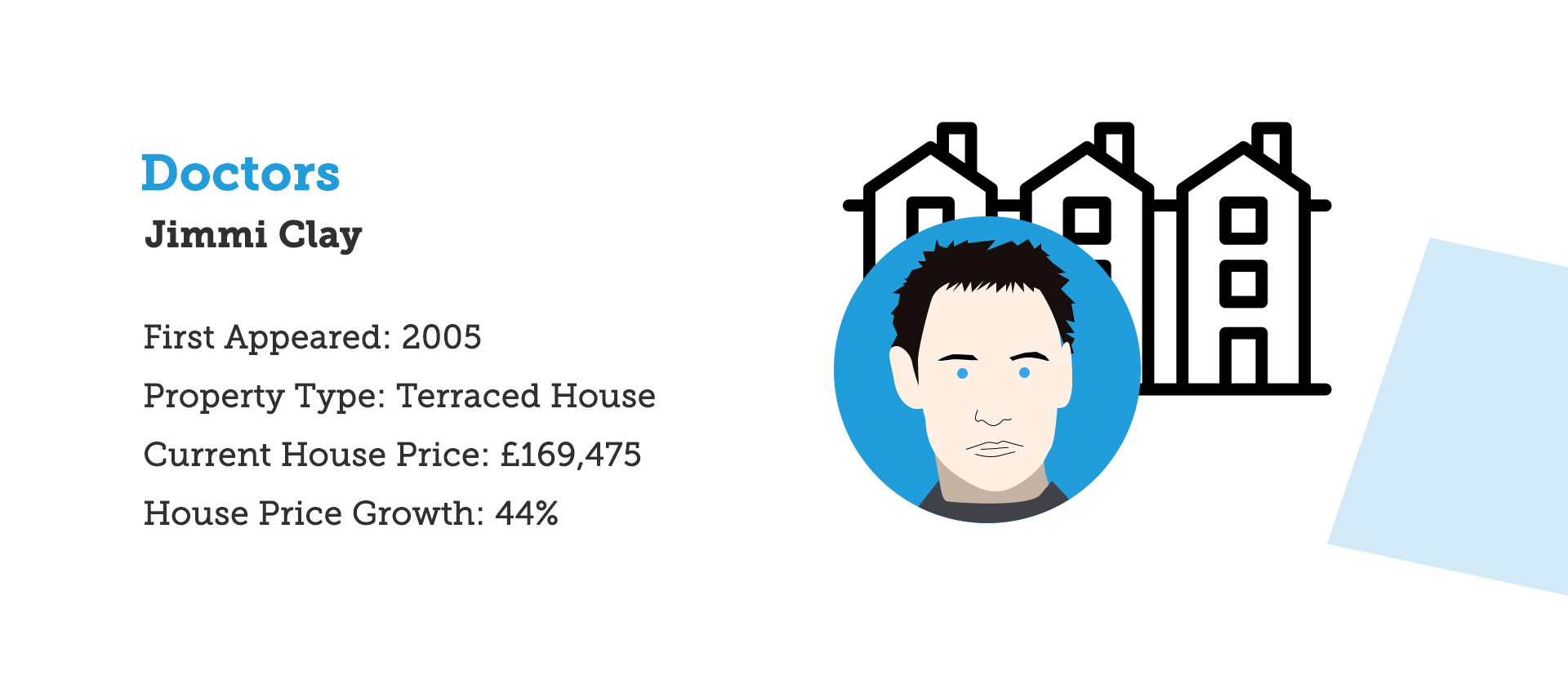 With a current value of £169,475, Jimmi Clay's Birmingham terraced house has seen the smallest increase since he joined Doctors in 2005. That said, he has still enjoyed a 44% uplift in the shortest period.
Managing Director of Barrows and Forrester, James Forrester, commented:
"With buyer demand flooding back to the market house prices look sure to increase over the coming months. As a result, Ken Barlow might well be kicking himself for selling up back in March. That said, he hasn't made a bad profit since he purchased the property back in 1960.
Even our local lad, Jimmi Clay, has enjoyed an increase of more than £50,000 in the value of his home in 15 years he's lived there, which is the shortest time span of the lot."
House prices across overall soap opera locations ranked by the largest annual increase
Soap
Fictional Area
Real Area
Average House Price (2020)
Annual Change (%)
Eastenders
Walford
Walthamstow
£440,327
2.30%
Hollyoaks
Hollyoaks
Chester suburbs
£209,236
1.80%
Emmerdale
Emmerdale
Yorkshire Dales
£224,011
1.60%
Coronation Street
Weatherfield
Salford
£168,423
1.50%
Casualty
Wyvern
Bristol
£284,676
1.40%
Pobol y Cwm
Cwmderi
Gwendraeth Valley
£149,928
1.20%
River City
Shieldinch
Glasgow
£134,659
0.40%
Doctors
Letherbridge
Birmingham
£188,684
0.20%
Average
£168,423
1.30%
House prices sourced from the Land Registry and Nationwide.
Soap star house prices ranked by the biggest percentage increase for each property type between the character first appearing in the show and today.
Character
Soap
First appeared
Property Type
House price when first appeared
House Price 2020
Change (%)
Ken Barlow
Coronation Street
1960
Terraced
£1,312
£148,527
11221%
Ian Beale
Eastenders
1985
Terraced
£33,449
£485,479
1351%
Charlie Fairhead
Casualty
1986
Semi-Detached
£31,213
£347,601
1014%
Megan Harries
Pobol y Cwm
1974
Terraced
£13,096
£107,879
724%
Eric Pollard
Emmerdale
1986
Detached
£53,001
£335,114
532%
Tony Hutchinson
Hollyoaks
1995
Semi-Detached
£52,335
£199,503
281%
Bob O'Hara
River City
2002
Terraced
£66,231
£160,680
143%
Jimmi Clay
Doctors
2005
Terraced
£118,084
£169,475
44%
House prices sourced from the Land Registry and Nationwide.